ASK Online Canada is a private, fully online, high school, authorized to grant Ontario secondary school credits toward the Ontario Secondary School Diploma (OSSD). We offer courses in Grades 9, 10, 11 and 12, at the university preparation, college preparation and open levels. Our School MIDENT number is 88910.
Our platform provides learning that is accessible by any student with a computer and internet connection.  Students from around the world can log in and earn credits from anywhere in the world, at any time. Our learning platform is user friendly and easy to understand. We are available to assist with any challenges – academic or technical, and respond within 24 hours of contact. Tests and exams are accessed on the platform and all learning materials are included.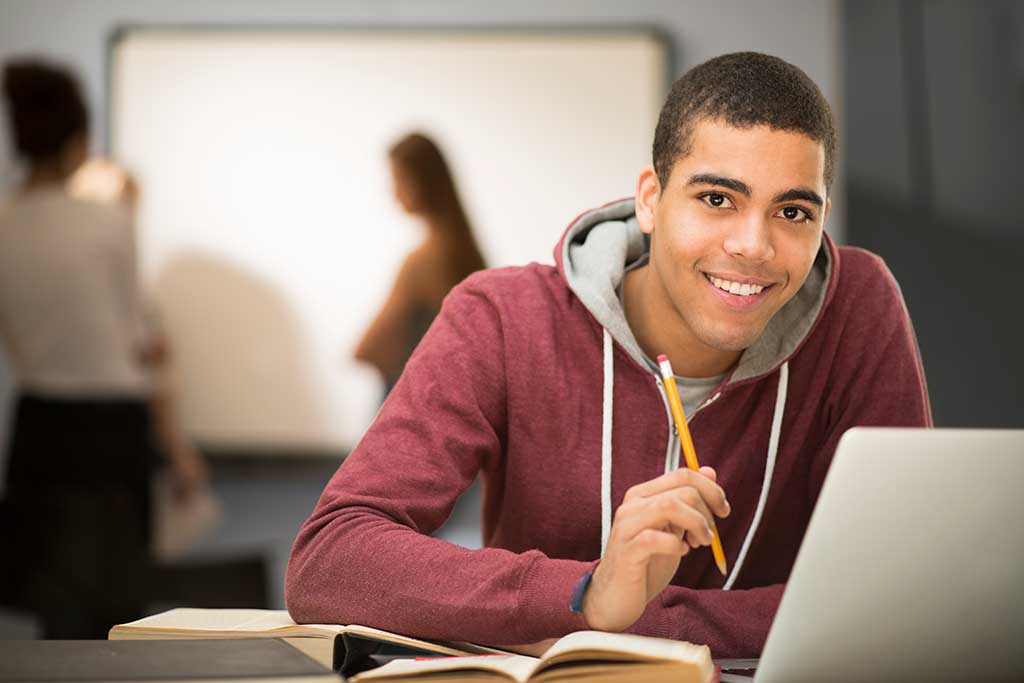 Students may sign up for courses at any time, work at their own pace and complete their courses according to their own, individual schedule. Students may take 12 months to complete their courses, and if required may apply for an extension.
Mid-term and final reports are issued and mailed to home schools upon course completion.  For students who require grades uploaded for University and College applications, ASK can do that too.
We welcome local and international students as individuals and in groups.
If you have any other questions, please ASK!
ASK Online Canada focuses on the following core values in order to nurture opportunities for student success and well-being:
Care, Commitment and Integrity
We are committed to our students and to offering parents peace of mind.  When we welcome students into our learning environment, we care about their goals and successes and will endeavor to ensure that all ASK students reach their goals. We operate with the highest degree of integrity and safety.
Passionate Nurturing and Inclusiveness
ASK Online Canada recognizes that all learners have different strengths and challenges and start from a different starting point in their secondary school studies.  Our students benefit from teacher assistance in their learning experiences.  ASK teachers are available for support, clarification, encouragement and direction at every point in our students' course work.  We strive for academic excellence for all our students.
Learner Centered Experience
ASK Online Canada students will be offered a unique experience that combines opportunities for satisfying the demands of varies interests such as sports, work, or engagement in other academic programs in a schedule and medium that is individualized and convenient.
Community Engagement
ASK Online Canada will engage in meaningful partnerships with universities, colleges, individuals, alumni, NGOs, governments, businesses, and associations with whom we share a common vision and interest.
Continual Learning
As we encourage our students to do, ASK Online Canada is committed to continual improvements, growth and learning to better support and serve our students.  Courses are continually being upgraded and clarified to better support student success.
Sheileen Krone is the principal of ASK Online Canada.  With over 25 years of education experience, Sheileen is qualified and competent to guide learners in their secondary school journey.
Sheileen's qualifications include a Bachelor of Arts from Trent University, a Bachelor of Education from the Queen's University Concurrent Education Program and a Master's Degree from the University of Toronto.  Sheileen holds Ontario Principal's Qualifications.
Sheileen has worked as a teacher and principal in the private and public sectors, at the elementary and secondary levels, in Ontario and overseas.  Sheileen has a great understanding of the uniqueness of all students and she respects the learning needs of all students.
ASK Teachers are committed to ensuring the greatest success for all our students.  Our teachers bring experience, skill and high levels of education to their work. Teachers are available to assist with any course work via email, skype, WeChat or telephone.  Teachers respond to students' needs within 48 hours and assessments are graded within 7 days.  ASK teachers are Ontario certified, experienced, competent and committed to student success.
Sustainability is a diverse, global movement in society, economics, environment, and in education. At ASK Online Canada, sustainability is considered a foundational tenet as online learning strives to compound societal, educational, environmental and economic concerns by offering a learning environment that leaves a small environmental footprint, contributing to global sustainability.